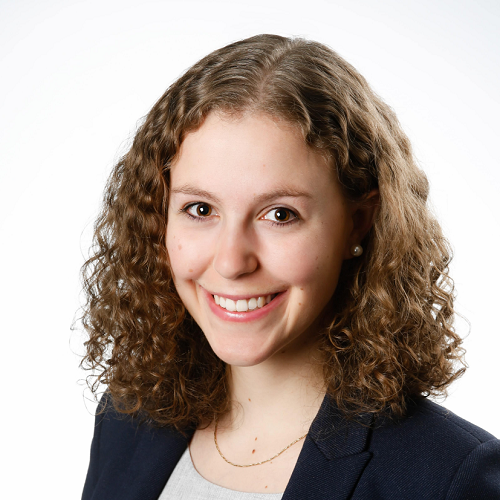 Johanna Achhammer, Data Scientist
Johanna Achhammer has recently joined our One Marketing product team which is also an important part of Digital Interaction Experience Design (DIXD) just like Global Digital Factory (GDF).
She has an interdisciplinary study background and gained work experience as an intern and thesis student in companies outside of the insurance sector.
Today she will talk about Data Science, her work and the first few months' experiences at DIXD, Allianz Technology, which is her employer of choice for the first job.  
How would you describe your job?
I am working as a data scientist in the DIXD area where our aim is to deliver outstanding digital customer experiences for the entities of Allianz Group. As the diagram shows (please check below), the role of a data scientist is very interdisciplinary and multifaceted – and so is my job at DIXD. Communication, statistics, programming skills and business knowledge as well as their intersections are important elements of my job.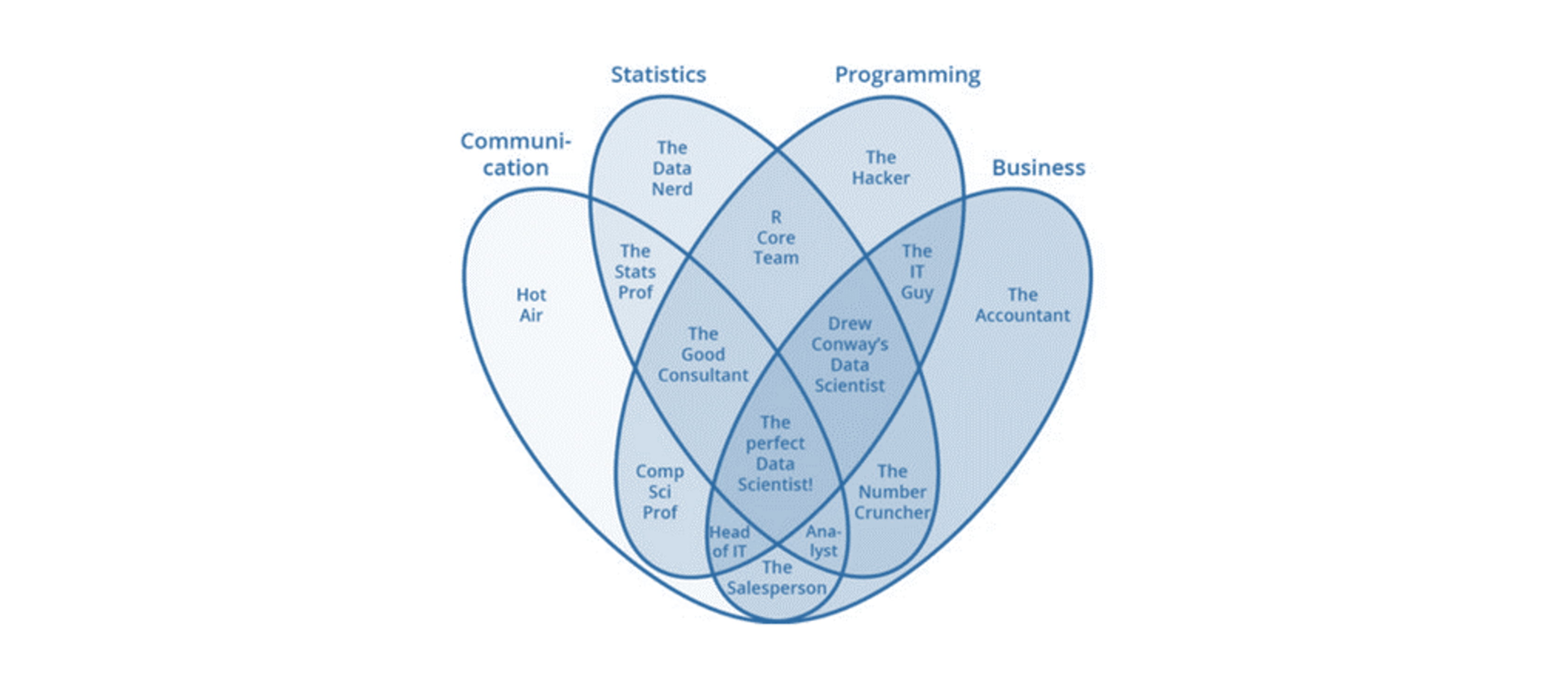 Now I would like to name some skills required as a data scientist for delivering outstanding digital customer experiences for the entities of Allianz Group:
Analytical skills and strategic understanding to identify the current and future needs of Allianz entities/end customers in alignment with the overall Allianz strategy.  For example, one of my current projects is to work with Allianz entities to analyze and develop their websites in a data-driven way with the aim of delivering outstanding digital customer experiences. Read our other blog post  "A day in the life of an Analytics Expert at Allianz GDF" , in case you are interested to learn more about analytical skills and their real-life uses.
Data understanding from an end-to-end perspective to be able to derive and challenge insights out of the data available using statistical techniques and programming skills. As decisions related to the website are taken in a data-driven way, the (unintended) misinterpretation of data should be avoided.
Technical understanding to make use of the relevant technical capabilities to generate insightful data. Of course, data science can be only done if the data collection process is well designed and working.
Communication

with people at all levels of the organization. Both listening skills and persuasiveness are required. The better you understand the needs of your stakeholders by listening to them, the easier it is to develop and communicate relevant solutions and to persuade your stakeholders of them.
A good network in the organization speeds up processes. From my experience, lunch or coffee dates are simple and effective ways to get in first contact which can be deep dived further.
Project management skills. Want to learn more about project management skills? Read

"One day in the life of a GDF Project Manager"

 on our blog. 
How would you describe the work environment at DIXD, Allianz Technology?
I am very satisfied with the work environment at Allianz Technology. My colleagues welcomed me very warmly and supported me wherever possible – and so do I. Luckily, it is possible to meet each other in person in the office and occasionally after work in the beer garden. Moreover, the hybrid way of working is nothing new within Allianz Technology, as my colleagues are not only located in Unterföhring (Munich), but also in offices in other countries like Spain, UK or India.
Without a doubt, working in an international and intercultural work environment is associated with challenges, such as dealing with different cultures and time zones. But, on balance, it is a very enriching experience, both professionally and personally. While the customers of the Allianz group live all over the world, it is of course extremely valuable to also create digital customer experiences together with colleagues from all over the world. Moreover, the intercultural work environment continuously stimulates me to self-reflect on my own way of thinking and acting – probably more than a culturally homogenous environment would have ever done. Finally, different time zones require flexibility, but simultaneously encourage a more flexible way of working.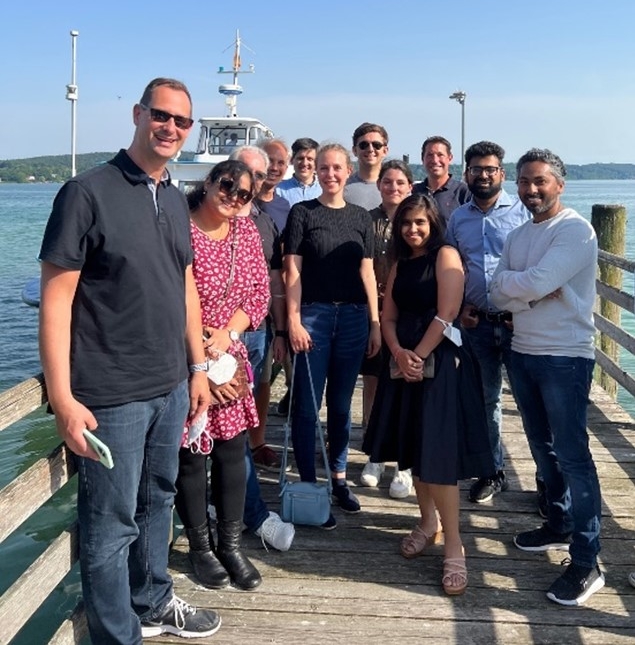 What do you think about the development opportunities at DIXD, Allianz Technology?
In general, my learning curve is quite high due to the responsibility I have in my projects, such as the work with Allianz entities to analyze and develop their websites in a data-driven way with the aim of delivering outstanding digital customer experiences. Besides on-the-job learning, Allianz Technology offers a broad range of training, both online and in class. As a data scientist in the digital marketing environment, I especially make use of the offers of the Adobe´s "All access learning pass" and of the "Data Analytics & AI" community of Allianz. I am also looking forward to attending some conferences in the future in order to get new perspectives from outside the insurance sector. Considering my long-term development, I am incredibly happy to be part of several mentoring programs in Allianz Technology. Even in the brief time since I started my job, my mentors have already supported me to grow personally and professionally.
Thank you very much Johanna for sharing your new joiner´s experience with us. It´s great to have a data scientist on board who pushes the data-driven development of digital customer experiences at DIXD. We are really looking forward to hearing from your data science projects in future blog articles.
Related Articles: